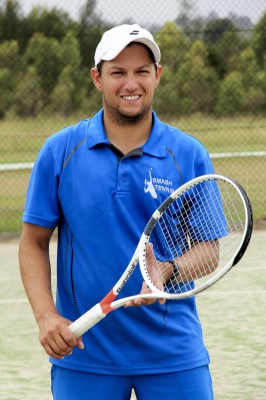 Ricky is our head coach here at Smash Tennis. Ricky has been playing and coaching in the area for over 20 years. Ricky's vision for Smash Tennis is to deliver a quality tennis program that services the community in a friendly environment. Ricky runs many private classes and advanced groups throughout the year.

Coaching aspirations and motivations?

To see each and every individual succeed to their best potential.
Favourite Player/s?

Lleyton Hewitt
Roger Federer
Serena Williams
Favourite Shot?
Backhand Slice.​

Current Coaching Qualifications:
Tennis Australia Club Professional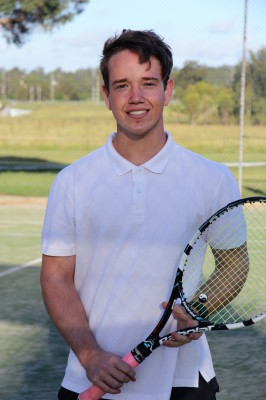 Connor is a talented bright young coach who brings a calm and relaxed attitude to his classes. Connor is well trained in hot shots specialsing in our Red and Orange hot shots classes.

Coaching aspirations and motivations?

"To help each and every player achieve success and develop a life long love of the sport."
Favourite Player/s?

Stan Wawrinka

Nick Krygios
Eugenie Bouchard
Favourite Shot?
" The cheeky" Drop Shot
​

Current Coaching Level:​
Hot Shots Coach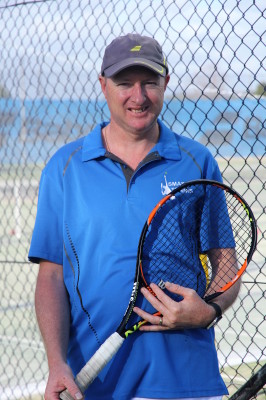 Tennis has been Dean's favourite sport since he was a child, also coaching previously in and around the Sydney area before coming out to the Macarthur region. Dean's passion for tennis also see's him on our junior club's committee organising many events and providing the club with his valuable time.
Coaching aspirations and motivations?
​"Aspire to keep tennis 'the game' alive by teaching young kids how to play the game."

Favourite Player/s?

Andre Agassi
Roger Federer
Favourite Shot?
Forehand cross court
​

Current Coaching Level:
Hot Shots Coach